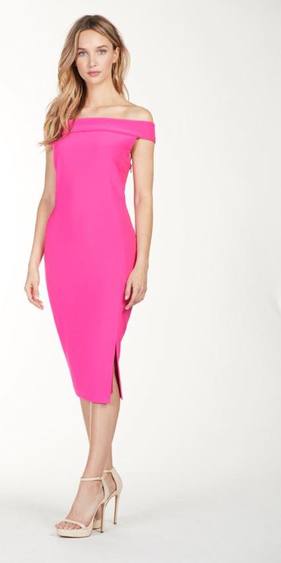 ​A sneak peek of just some of the gorgeous styles we have in stock at the moment - as always, we have even more in the shop!


Some styles suitable for weddings, the races, mother of the bride, christenings, parties!

We find that one person's 'quite dressy' can be another person's 'dressy-dressy' so for this reason we don't categorize items too strictly on our Occasions page.We hope you can visit us soon in store to see the styles and come 'shopping in real life'!

We're always on hand to help you select some styles and help with accessorizing and styling advice - all in a friendly and non-pushy way! If you just want to pop in and have a look around that's ok too.

​Hope to see you soon,

TEAM AMC xx


A.M. Christie Boutique Prices and sizes guide.

We strive to have a great selection of styles to suit different budgets, ages and sizes.
Our core size range is 8 to 18 where possible.

Wedding guest / a day at the races : Dresses and jumpsuits from £55 - £210.
Mother of the Bride/ Groom : from £210 to £595.
Full length dresses/ eveningwear : from £210 to £395.
Fascinators : from £35.
Swarovski crystal jewellery : from £20.

If you'd like more info on our pricing or sizing please don't hesitate to get in touch by using the form below or calling us on 01563 820 638.