​A sneak peek of just some of the gorgeous styles we have in stock at the moment - as always, we have even more in the shop!
Thanks for visiting our occasionwear page!

Here you'll see some styles suitable for weddings, the races, mother of the bride, christenings, parties!
On this page you'll see some varied styles from 'quite dressy' to 'dressy dressy' - we find that one person's 'quite dressy' can be another person's 'dressy-dressy' so for this reason we don't categorize items too strictly on our Occasions page :) We hope you see something that you'll love and visit us soon in store to see the styles and come 'shopping in real life'! We're always on hand to help you select some styles and help with accessorizing and styling advice - all in a friendly and non-pushy way! If you just want to pop in and have a look around that's ok too.

Hope to see you soon!

If you're looking for something more suitable for a Black Tie engagement, Prom or Graduation ball please see our 'Prom and Black Tie info' page.
​
Please keep an eye on our social media for more frequent updates on new arrivals and daily style updates:
www.facebook.com/A.M.CHRISTIE.GALSTON
www.instagram.com/amchristieboutique
FASCINATORS
The must have accessory for an important wedding, the races or a flamboyant look for a party or ball.
You can find more info on our fascinator stock ranges
here
and on our bespoke millinery options
here
.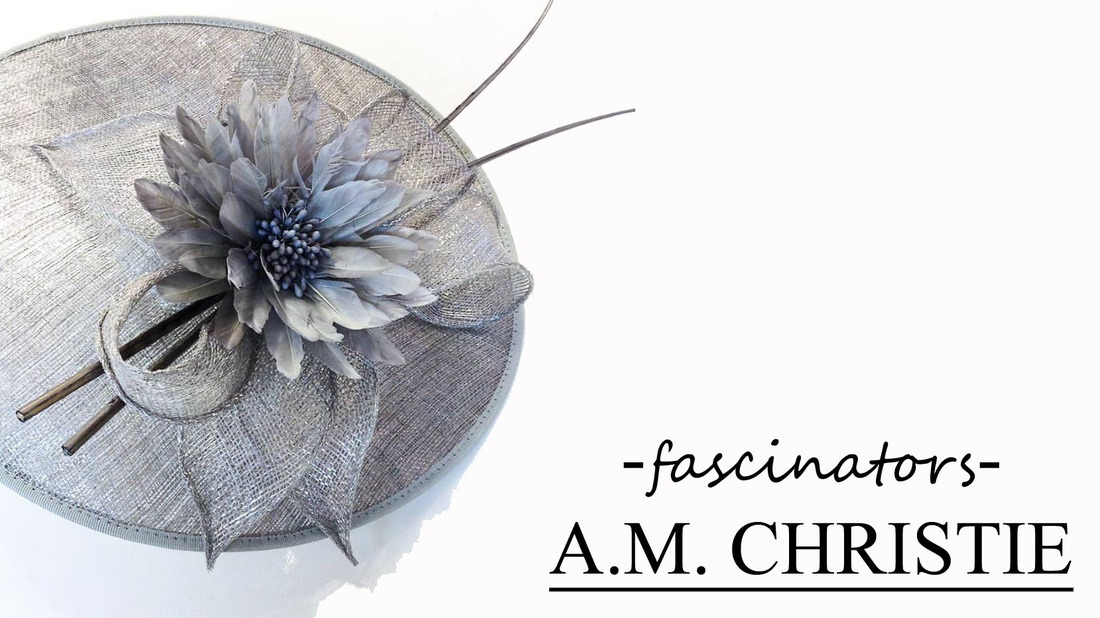 If it's something 'black tie' for a charity ball or eveningwear, prom or graduatioin dress please see our
Prom and Black Tie
page for more info!
Some info about our prices.
Boutique shopping isn't as pricey as you may think. We try our best to cater for different budgets while maintaining the quality we demand from our ranges.
WEEKEND DRESS - Need something to wear this weekend? Come and check out our 'going out' dresses. Prices from £49.99. You will find information and images of current styles in our casualwear collections on our
NEED IT
page as well as some of our less formal dresses pictured here on our special occasions page.
WEDDING GUEST DRESS, PARTY DRESSES - Dresses for wedding guests and for other special events in stock now! Prices from £49.99 - £195 approx. Dressier styles can be found here on our special occasions page and more casual or 'dress it up or dress it down' styles on our
NEED IT
page too.
MOTHER OF THE BRIDE/GROOM OUTFIT - Dresses with jackets in gorgeous colours with custom matched fascinators and jewellery . Alternatively why not consider a stunning maxi length dress with wrap? Dresses and jackets from £195-£395 maxi length dresses with matching wrap from £145- £450.
EVENING DRESS (PROM, GRADUATION, BLACK TIE) - show stopping dresses for prom, balls and black tie events - in stock ALL YEAR ROUND - Average evening maxi price £250. (Prices from £145-£450.) More info can be found
here.
FASCINATORS and HATTINATORS - lots of styles and fabulous colours from £35. Also featured on our accessories page. Our in-house milliner can also create a bespoke fascinator for you from £45. You can find more information on our fascinators
HERE
and information on bespoke millinery by Jasmin Pollock
HERE
,
JEWELLERY. Every day styles and special occasion jewellery as well as unusual and quirky jewellery that's the perfect gift! You can find information on our jewellery ranges
HERE.