Please note as we are not an online retailer we don't show everything online - even more great styles at our shop in Galston!

NEW SEASON A/W 2018
*We keep our website as up to date as possible but please note styles may go out of stock at any time*
Price guide : Tops £30-55, Jeans £40-50, Day dresses £45-65.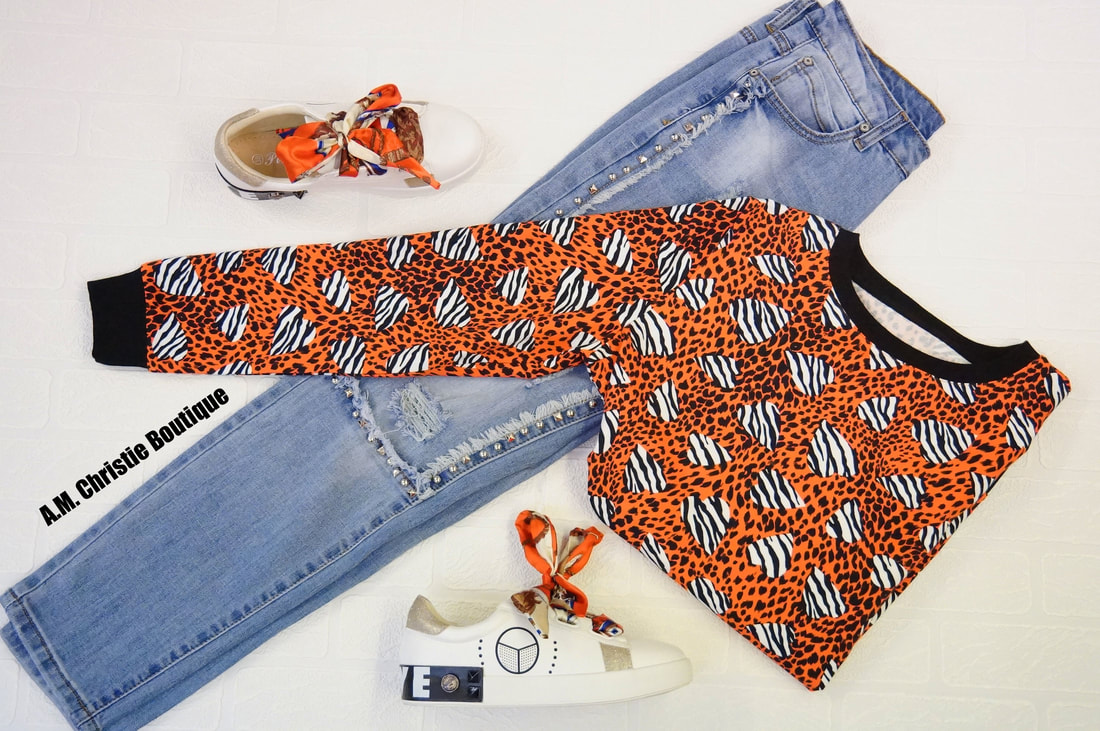 Leopard sweatshirt £45 available in sizes XS to XXL. Studded jeans SALE £30 sizes 28 and 29 available.
BASICS and Essential items!
'THINGS EVERYBODY NEEDS'

ESSENTIAL WARDROBE STAPLES :
Black trousers from £59.99. We usually have a couple of different styles in stock. Minimal ironing required (we love that fact!)

*We can also order trousers in seasonal colours e.g Navy, white, grey. Subject to availability*

LEGGINGS : excellent quality black leggings, £20. In stock or to order in sizes XS to XXL.

We also stock (or can order) other wardrobe staples and basics such as black tees, vest tops, etc. Prices from £20.

TIGHTS
Black and nude tights always in stock. Prices from £5.

These tights will change your life! LOL!
Pretty Polly tights with a medium control top for a flatter tummy.

If you have any questions about any of our ranges just get in touch!

T: 01563 820638
E: fashion@amchristie.co.uk

facebook.com/a.m.christie.galston
instagram.com/amchristieboutique
www.amchristie.co.uk.

'Enjoy shopping in real life'

xx