PROM GALLERY 2017 ONLINE NOW! (scroll down)

A Huge thank you to everyone who shopped with us for PROM 2017.
We really appreciate your business and thank you for choosing to shop at A.M. Christie for your Prom Dress and jewellery! We really enjoyed meeting you all and helping you find your dream dress for PROM!

Don't forget - we're 'not JUST a prom shop' - why not pop in again and see what party wear, casual wear and every day styles we offer too!

Team AMC xx


​SHOP ALL YEAR ROUND - BEAUTIFUL, STUNNING PROM, GRADUATION and BLACK TIE DRESSES IN STOCK NOW!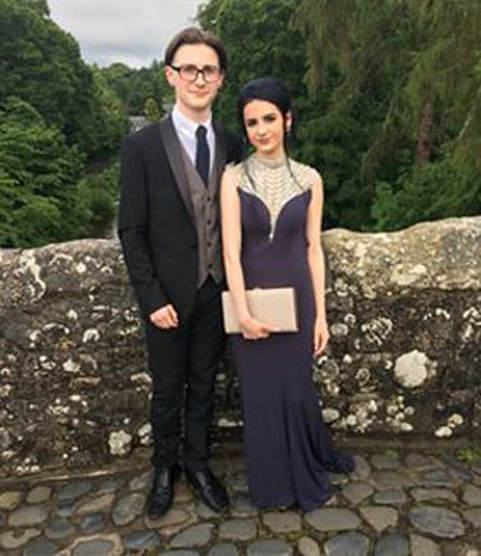 PROM and GRADUATION BALL 2017/2018.
We know it's a while away until Prom and Graduation 2018 but we have styles in stock all year round at A.M. Christie Boutique!

Whether you're a girl who loves to dress up or a girl who's a little shy about Prom or Graduation our experienced staff are here to help you select the perfect dress.

When is too early to shop? When is too late? At A.M. Christie we stock evening wear all year round so, in theory it's never too early - or too late to shop with eveningwear with us! Our style policy means that as styles sell, for example for a School Prom, University Graduation or Black Tie events such as The hospice Ball, we take a strict note of the style so we won't sell it again to the same event. Even if it comes in a different colour. We add to the collections throughout the season with new styles to keep our offering fresh so the general rule of thumb is - if it's the dress that makes you feel amazing - go for it! Equally if we don't feel that we have enough choice for you on a particular day we will ask for your contact details to allow us to get in touch with you as soon as more stock comes in.

Throughout the season we continually add new styles to our collection.

Price-wise, our stunning 2017/2018 collection starts at £125 for a lace bardot style full length dress with no embellishment. We have many different styles and prices within our range and the prices vary depending on range, style, fabric and the level of embellishment. The highest price we've had in 2017 season so far is £495 for a spectacular, very heavily embellished fishtail gown :) Most of the dresses fall in the middle price between £295 and £395. We hope to keep prices similar going in to the 2018 season.

Our style policy means we won't sell the same dress twice to the same Prom event, even if it comes in a different colour.

Whatever 'look' you desire, our Prom experts will be on hand to help you with fitting and style and can offer ideas on accessories from our beautiful Prom Jewellery collection too!
​
Our shop in Galston, Ayrshire is only 30 minutes from the south of Glasgow, 20 minutes from Ayr and Cumnock and 10 minutes from Kilmarnock.

IMPORTANT: To help you keep your dress a surprise until PROM night we don't show a gallery of current in stock styles online!
RED CARPET DRESSES

We stock beautiful evening dresses which are suitable for PROM, Graduation ball, black tie events and charity balls all year round. Our core size range for our Red Carpet collections is 8 to 18 but many of our styles can be ordered in sizes outwith this range too.

We know how important it is to create an impact at your special event. For this reason we do not show images of our current collections on our website. Please scroll down to our image galleries where can see many photos of our happy customers wearing styles from our previous collections!

If you've got an important formal event coming up and have any questions about our Red Carpet ranges please get in touch either by popping in to the shop, by calling us on 01563 820638, by using the 'prom mailing list' form below or by emailing fashion@amchristie.co.uk.

Our experienced and friendly staff are always on hand to help you find the perfect dress!


PROM GALLERY 2017. Featuring some of our beautiful clients wearing dresses and jewellery from A.M. Christie Boutique and some lovely testimonials too!
If you'd like your pic to be featured PM us on Facebook, Instagram or email us : fashion@amchristie.co.uk.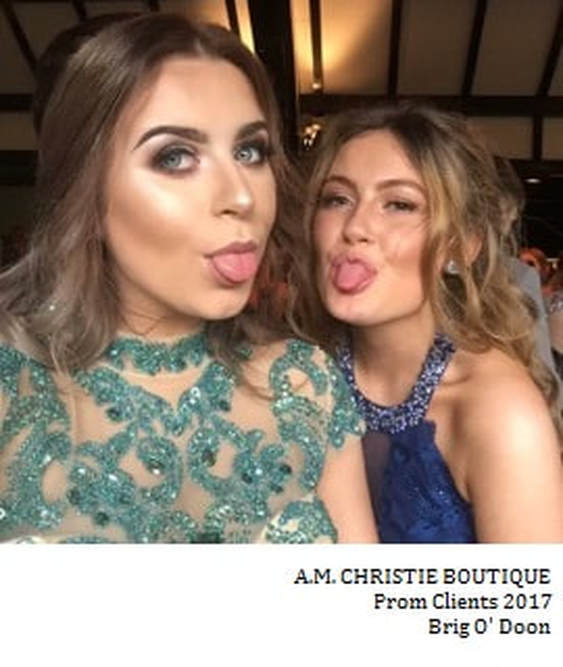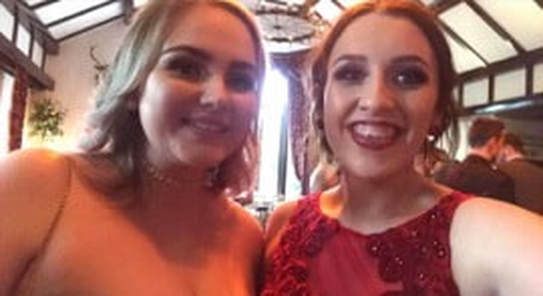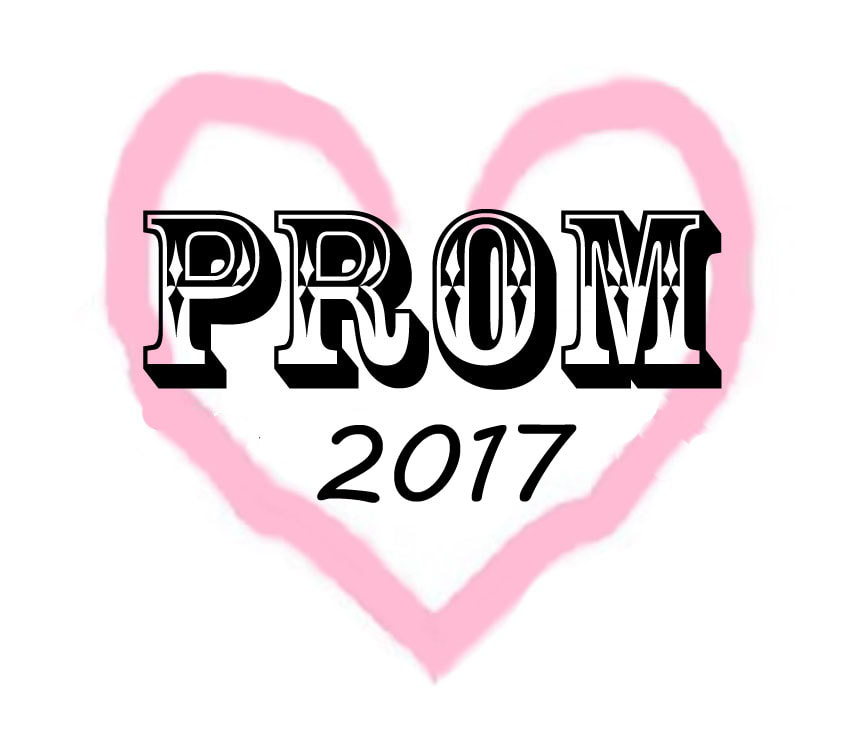 ​------------------------------------------------------------



Some of our beautiful Prom 2016 Clients wearing their dresses from A.M. Christie.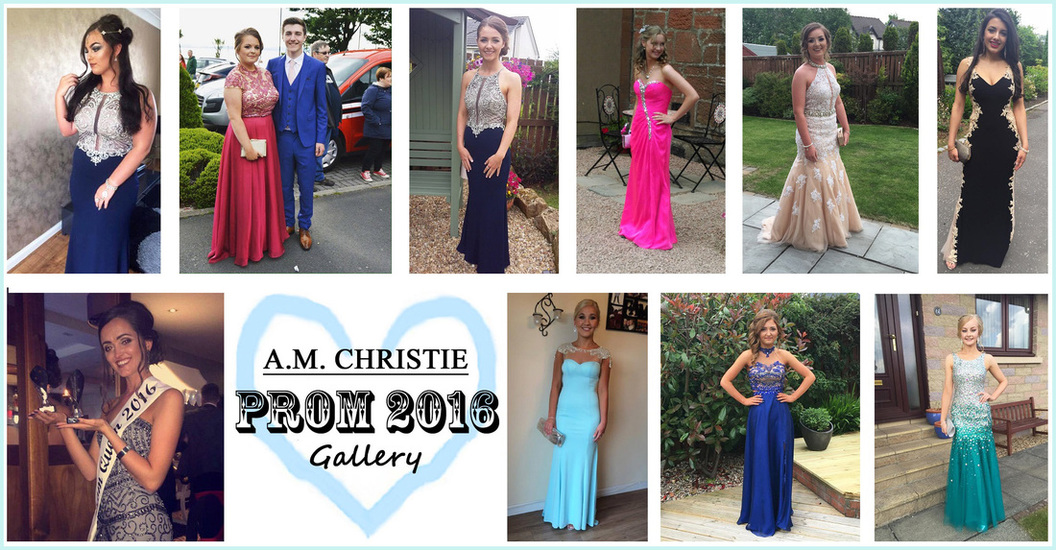 Thank you so much for choosing to shop at A.M. Christie for Prom 2016 and for supporting our family business!

PROM and GRADUATION 2016 GALLERY
In the gallery below you'll see just some of our stunning PROM 2016 clients!
If you'd like your pic to be featured it's not too late - you can email it to fashion@amchristie.co.uk

PAST PROM GALLERIES
You can see loads of our happy customers from previous years in our galleries :)
PROM AND GRAD BALL GALLERY 2015


, A big thank you to everyone who chose to shop with A.M. Christie, Galston for Prom and Grad ball 2015! We've received lots of stunning photos so far and you can see them in our gallery below! If you've not had a chance to send in your pic but you'd like it to be featured please email it to
fashion@amchristie.co.uk
!
PROM and GRAD BALL GALLERY 2014
Thanks to everyone who sent in their Prom 2014 photo so far! It's never too late - if you'd like your picture to be featured just get in touch via Facebook or email us a photo to fashion@amchristie.co.uk.
PROM GALLERY 2013
Thanks to everyone who's submitted their photo so far! It's never too late - If you'd like your photo to be included in our gallery just get in touch by emailing fashion@amchristie.co.uk.
Past Proms... some from not so long ago, some from waaaay back at the beginning!
Our brand-new Past Proms gallery featuring A.M. Christie Promettes wearing their A.M. Christie dresses over the years - see if you can guess the year then click on the pic and the year will be revealed! If you'd like your Prom pic to be featured you can email us at fashion@amchristie.co.uk or send us a message on facebook!