A.M. Christie is a family owned, independent fashion boutique in Galston, Ayrshire in the beautiful West of Scotland. ​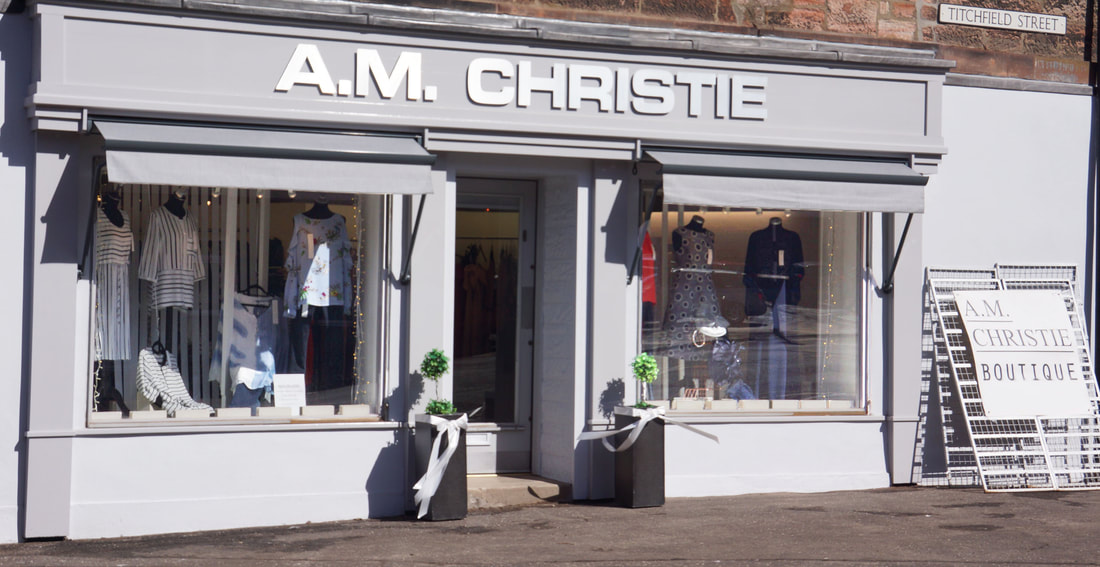 At A.M. Christie Boutique, Galston you'll find a range of clothing for many special occasions such as wedding guests including Mother of the Bride and Groom, Prom and graduation dresses, Black tie and evening dresses.

Our casual collections include every day styles such as jeans, tousers, holiday tops, dressy tops, jackets, coats, day dresses and trends.

Our accessories collections include swarovski jewellery styles, a large seletion of ready-to-wear fascinators and on-trend jewellery styles.

Bespoke Fascinators : Our in-house milliner Jasmin can create a tailor made fascinator to match any colour scheme!

Pictured : Some of our current styles in beautiful soft pink tones. Perfect for summer occasions.

Below : Some of the jewellery styles on offer at A.M. Christie Boutique in Galston!

A bit about us:

A.M. Christie boutique is an independent, family business which is run by Jo-Anne and her daughter Jasmin. Our shop opened it's doors in 1961 when Jo-Anne's parent's spotted the need for a clothing shop in the area! A.M. Christie Boutique has evolved over the years and has become known for stunning eveningwear, outstanding wedding guest outfits, bespoke millinery and timeless, sophisticated casual clothing offering something different from the high street multiples while staying true to each season's trends.

Looking for a Prom, Graduation or Black Tie dress in Ayrshire? Find your perfect dress in our Red Carpet range.

Wondering what to wear to an upcoming wedding? At A.M. Christie Boutique, we cherry pick the best styles from a range of brands to suit a range of styles, budgets, ages and figures in our range of wedding guest outfits and styles.

Excited (but panicing!) about being Mother of the Bride or Groom? Why not pop in and let us show you some of our Mother of the Bride outfit styles? - we offer 'personal shopper' style, friendly service and advice without being pushy and can guide you through our range if required or allow you simply to browse if preferred.

Needing to update your every day style? In the ever changing casual wear collection at A.M. Christie Boutique you will find every day items such as jeans and coats as well as dressier items for nights out and other 'dressy-casual' occasions. We have a fantastic range of tops with many styles available from sizes 8 to 18.

On our website you will find a small selection of what's on offer at our boutique - Please note that it's not possible for us to include everything on our website - particularly our fab staff and the friendly atmosphere (there's always good music too!).

We wouldn't be anywhere without our amazingly loyal clients who continue to support our 'bricks and mortar' shop despite the era of online shopping!

Why not come 'shopping in real life' at A.M. Christie Boutique some time soon? Rediscover the joys of shopping in real time, in real life, feel the fabrics, try the sizes and have a break from screen time!

We're looking forward to meeting you!

Team AMC xx
-CLICK ON THE ICONS TO SEE A SELECTION OF STYLES-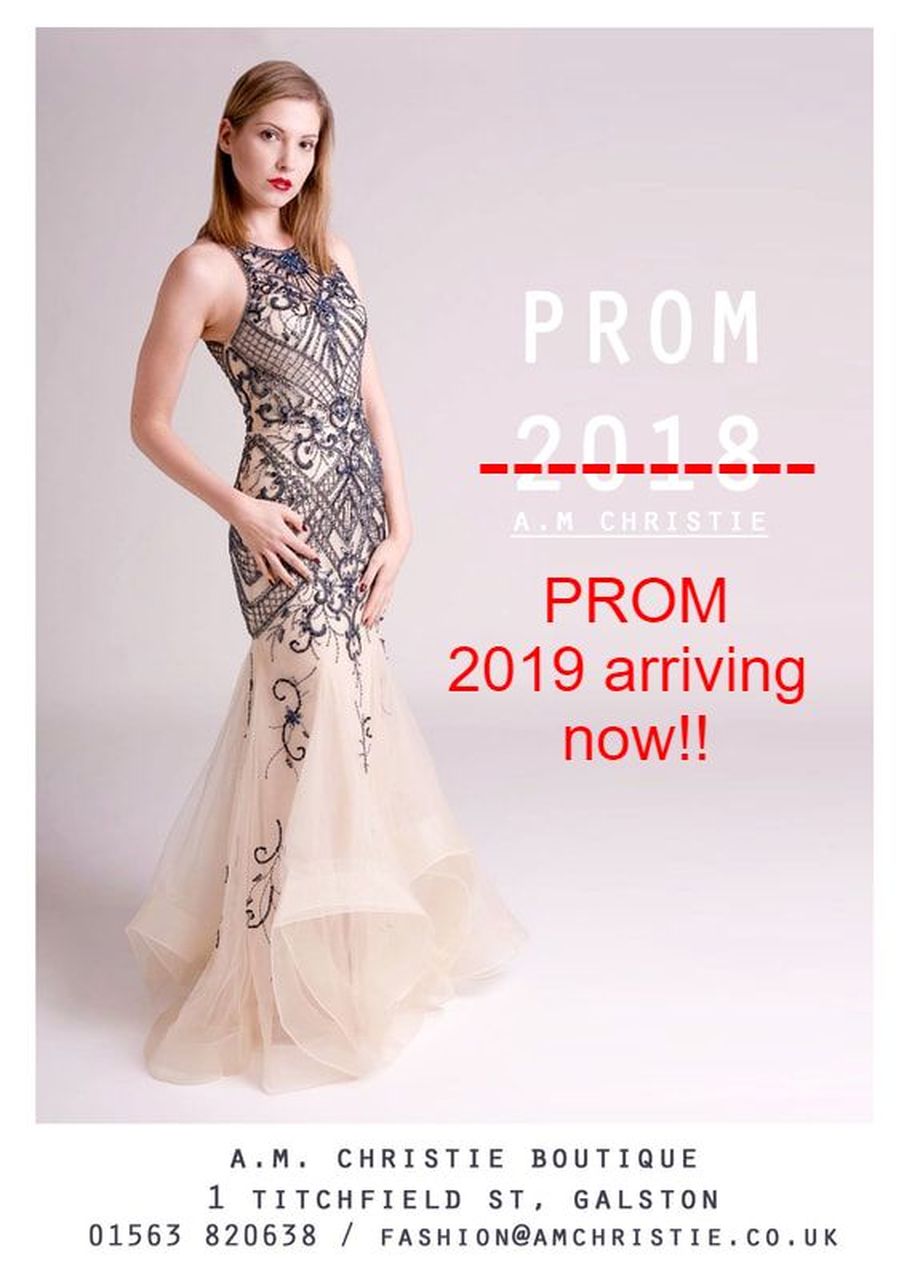 Find us : A. M. CHRISTIE BOUTIQUE, 1 TITCHFIELD STREET, GALSTON, EAST AYRSHIRE, KA4 8AW.
Opening hours :
Monday : 9.15am -5pm.
Tuesday : 9.15-5pm.
Wednesday : 9.15-1pm, occasionally closed for 'FLEXI-WEDNESDAYS'**
Thursday : 9.15am-5pm (we can stay a little later if you need us to!)
Friday : 9.15am-5pm.
Saturday : 9.15am - 5pm.
Sunday : We are normally closed on a Sunday but we do offer occasional 'Pop-Up' Sundays during Prom Season.

** We've had to find a way to juggle all of our business demands so we have created 'Flexi-Wednesdays' which means we will be closed on some Wednesdays and open others from 9.15-1pm. If you'd like to shop with us on a Wednesday give us a quick call to check if we are open on 01563 820638.

BANK HOLIDAYS - Please call ahead as we are closed on some Bank Holidays.